On race day there is plenty of support for a runner. The crowds, the music, the excitement, the other runners – they're all there to motivate you all the way to the finish line. Training is an entirely different experience for amateur athletes. They don't have the support and guidance to stay motivated on the long, lonely and often very difficult road ahead. So, often on race day they aren't prepared, don't achieve their time and end up being disappointed and demotivated.
Give anyone that's training for a marathon support, motivation and make it fun. Show them they are not alone along their long journey of preparation. Show them that they can achieve what they set out to do.
#myjourney aims to keep people motivated while they're training by giving them fun and easy photo challenges to run their best time yet. Whether they're training for a marathon or a fun run, #myjourney will inspire and excite everyone to go all in.
Executive Creative Director: Jake Bester, Gareth McPherson
Art Director/Designer: Andrew Ringrose
Copywriter: Neil Meyer
Group Account Director: Lauren Brabant
Account Manager: Kate Jackson
Photographer: Jesse-Leigh Elford
App Development:
Goald
Web Design/Development:
Calyx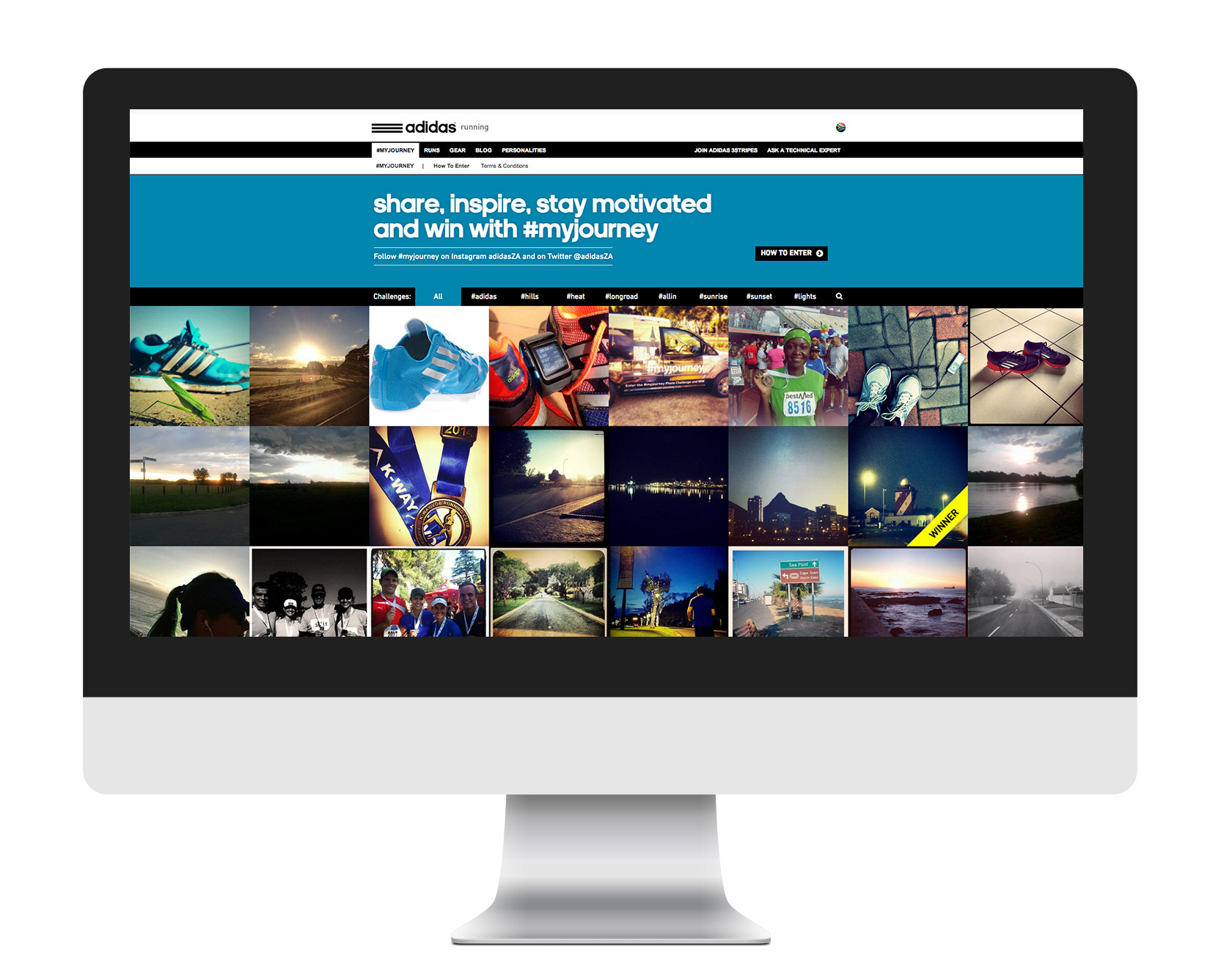 On the adidas running website we posted up "challenges" that can be done to earn great gear from adidas. Each challenge was linked to an adidas product. The challenge required taking a picture and providing an interesting caption. All challenge entries needed to tag @adidasZA, use the hashtag #myjourney and the hashtag for that specific challenge.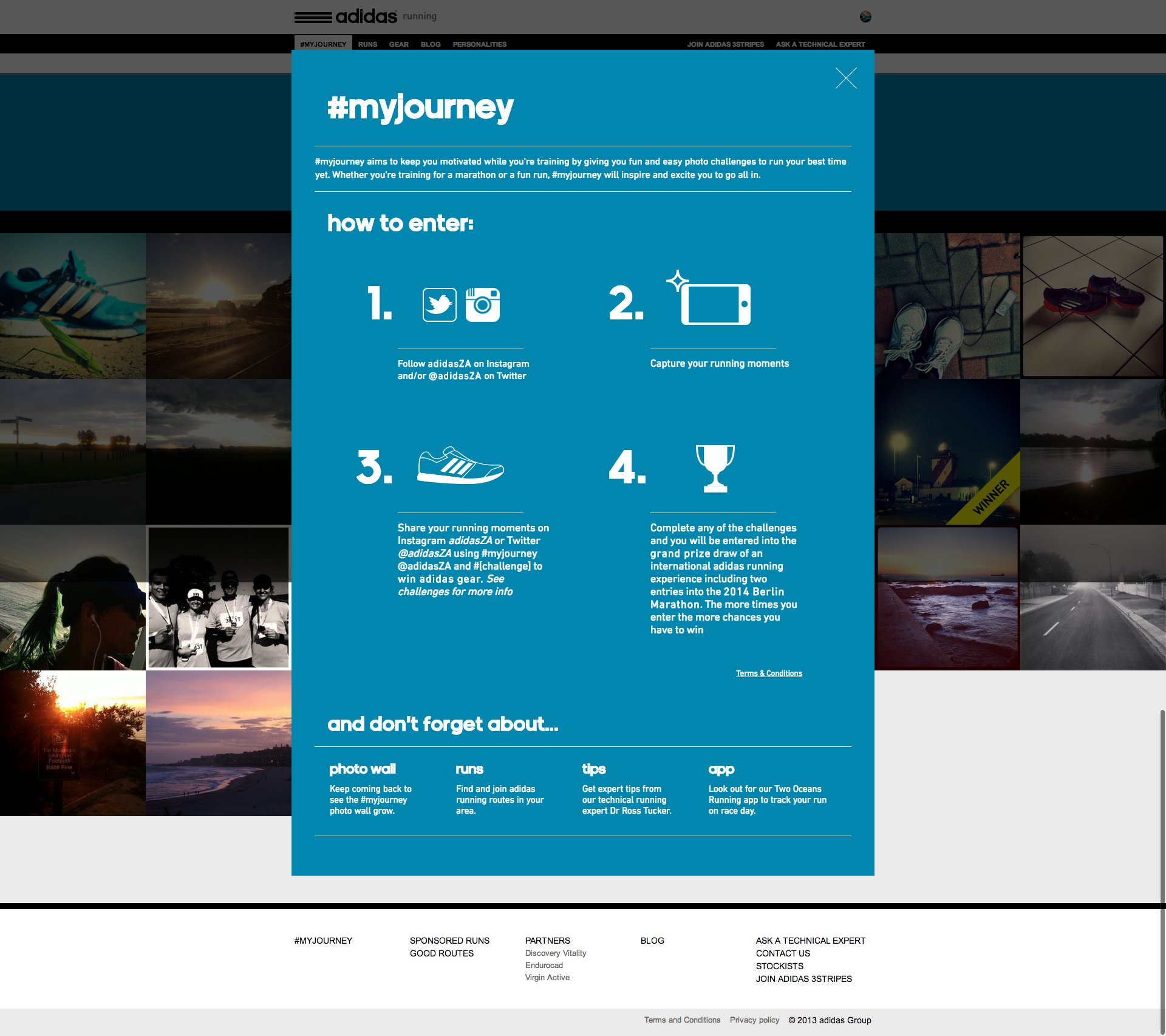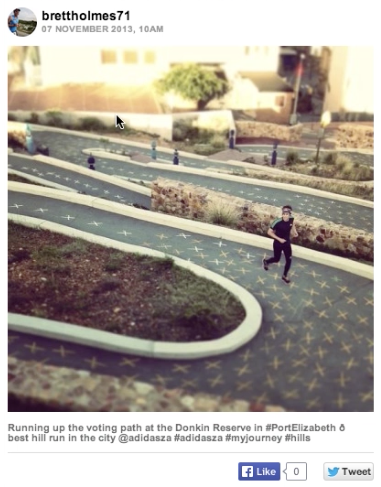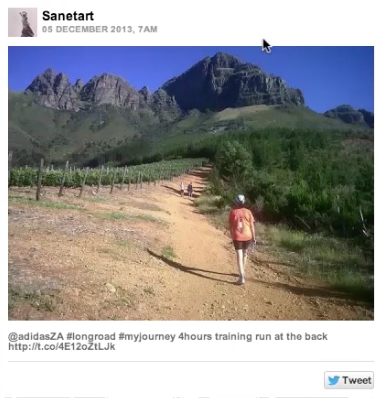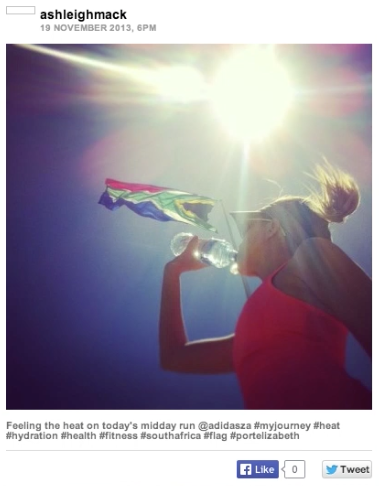 In-store reinforced the #myjourney messaging.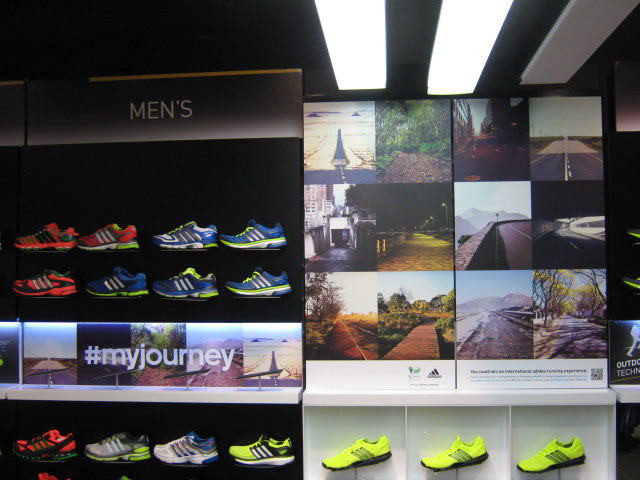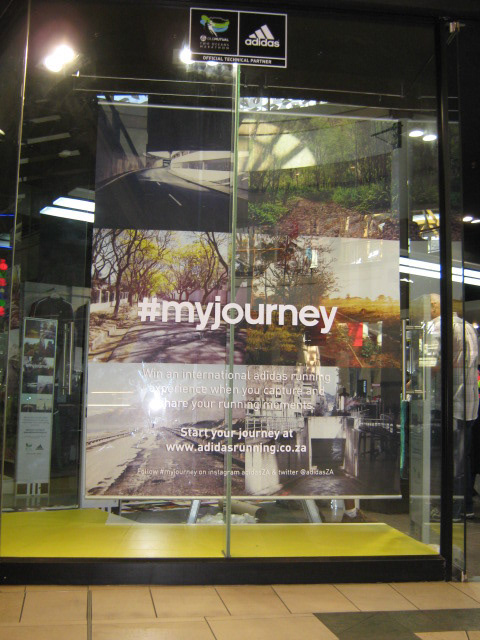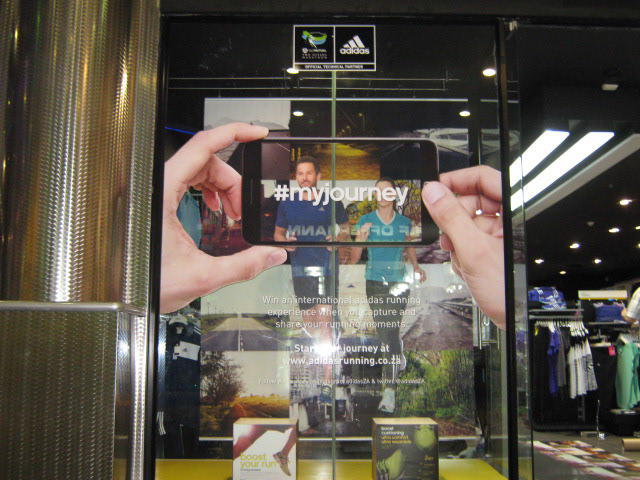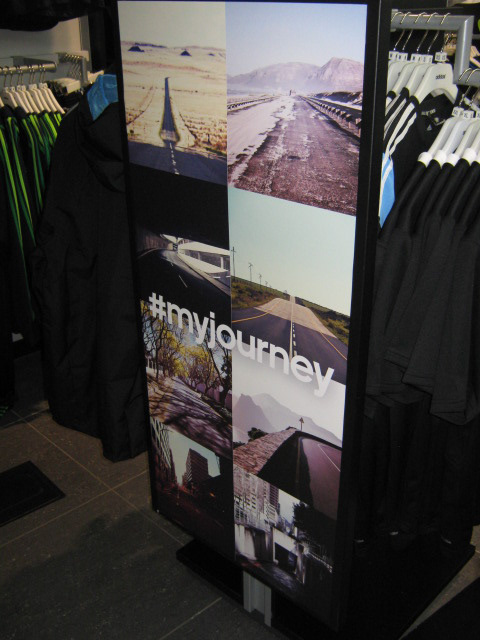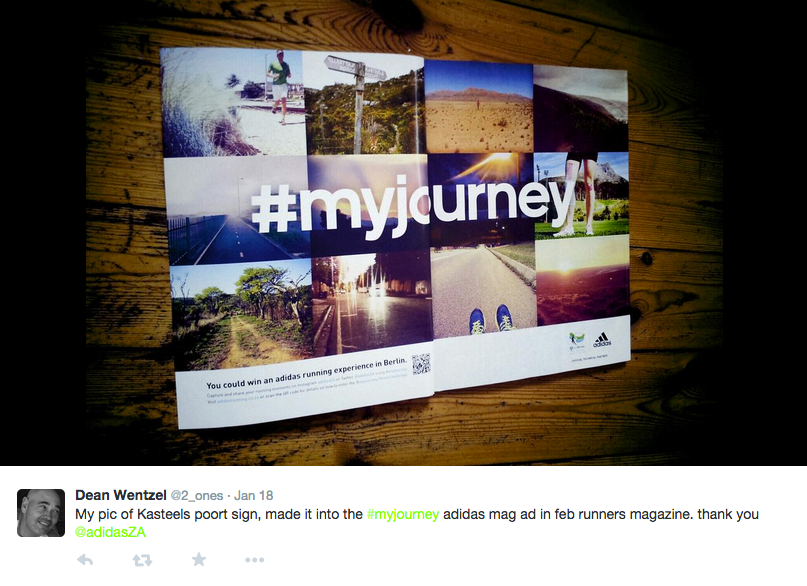 Print ads used real images submitted by people taking part in the challenges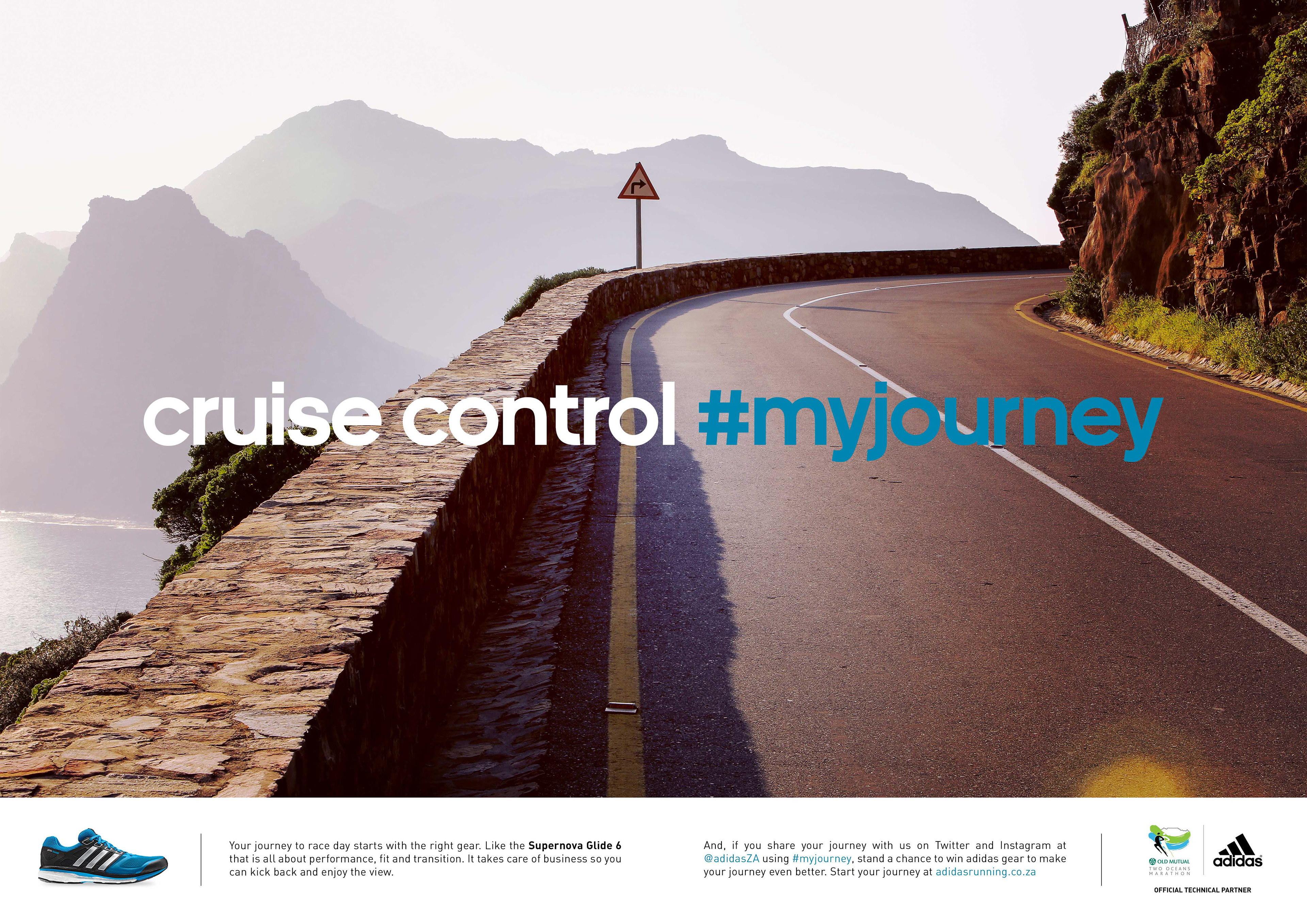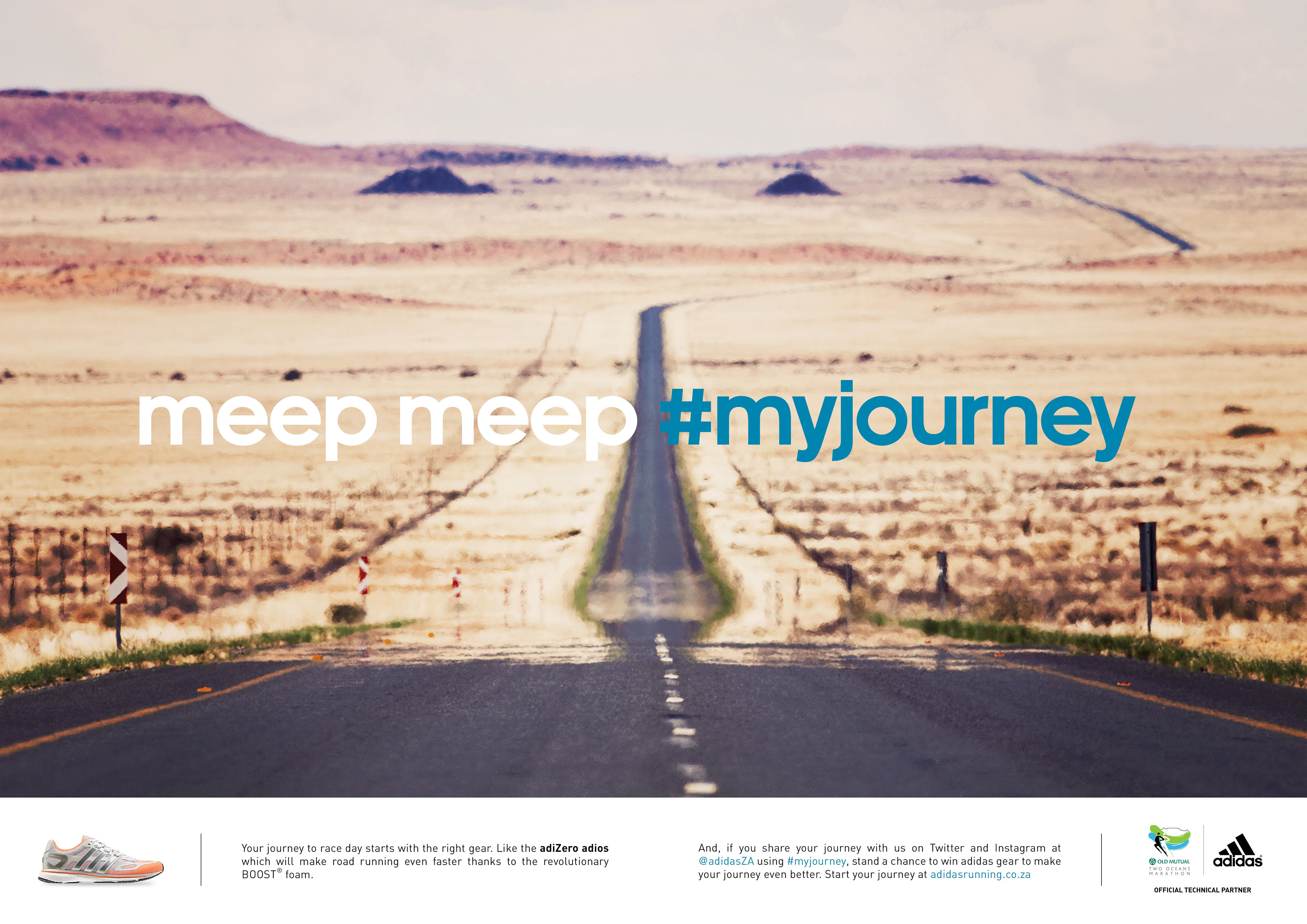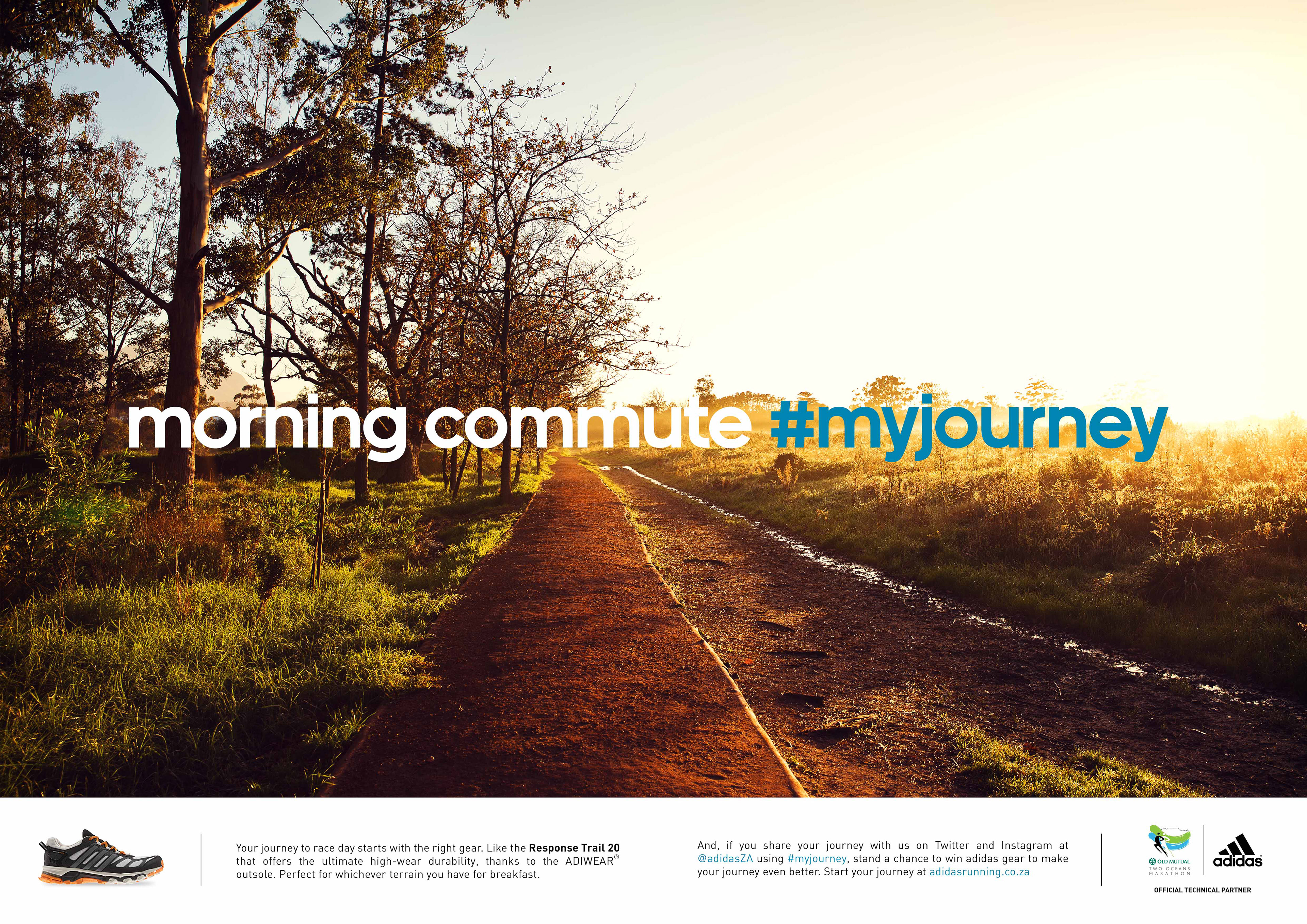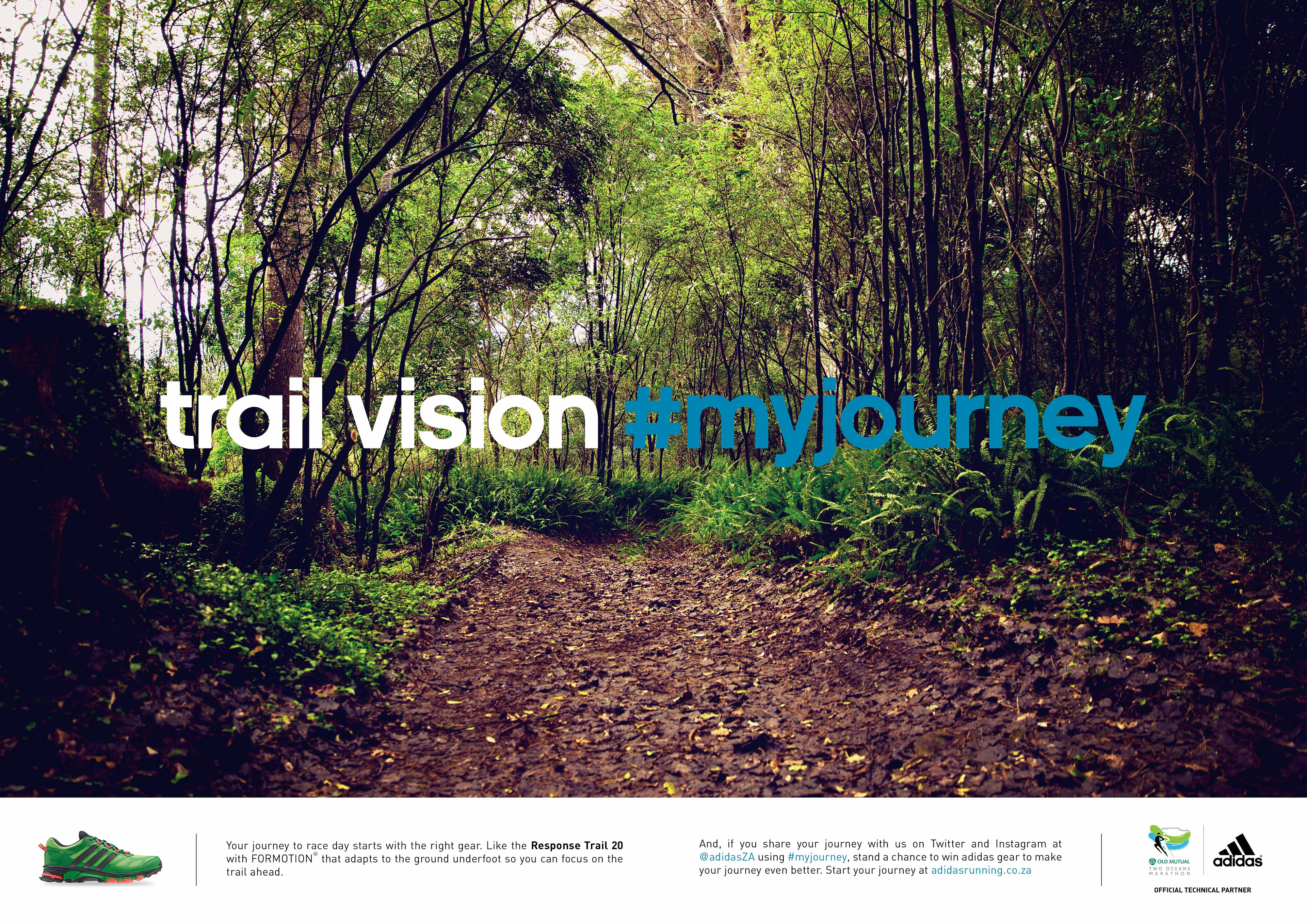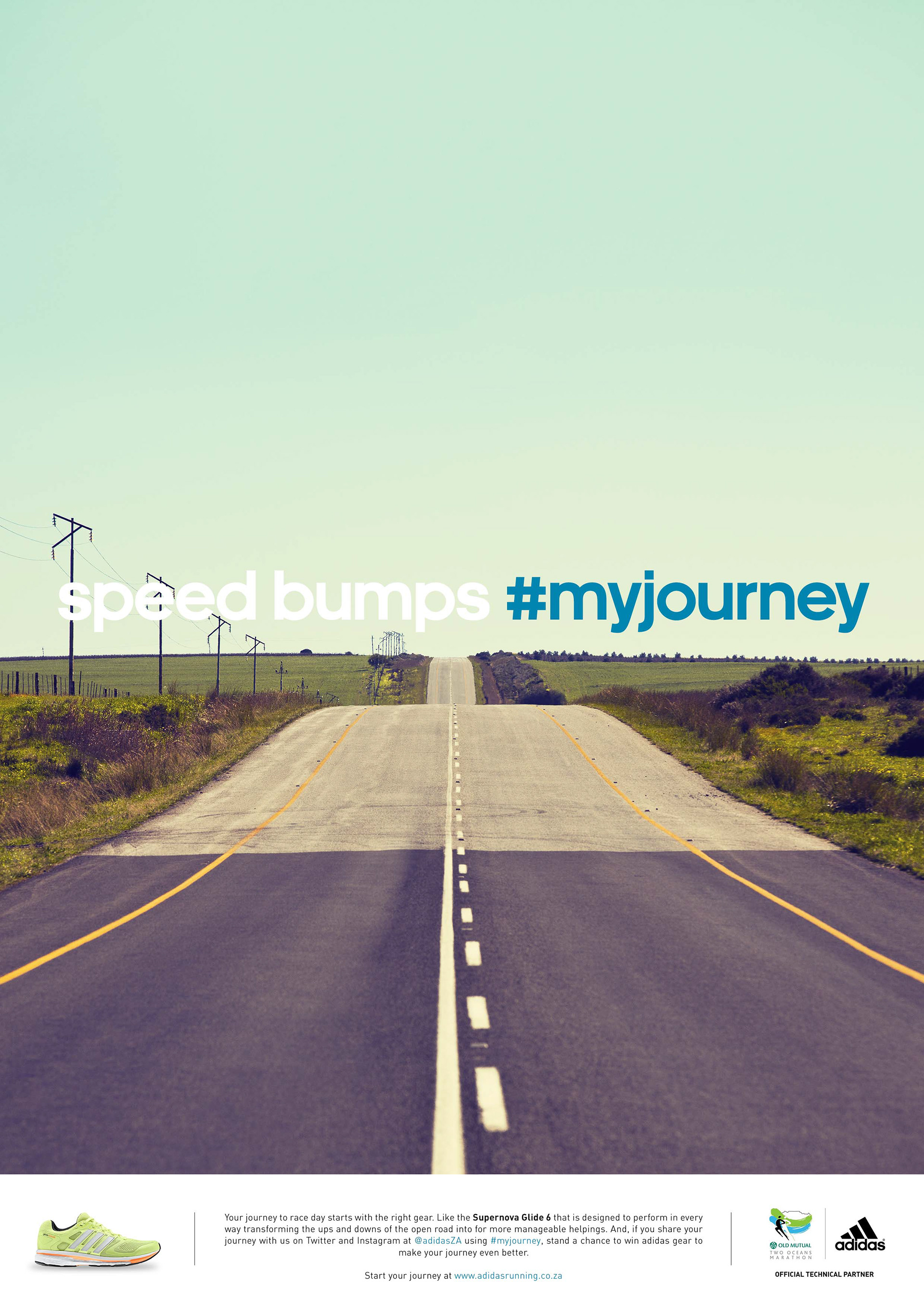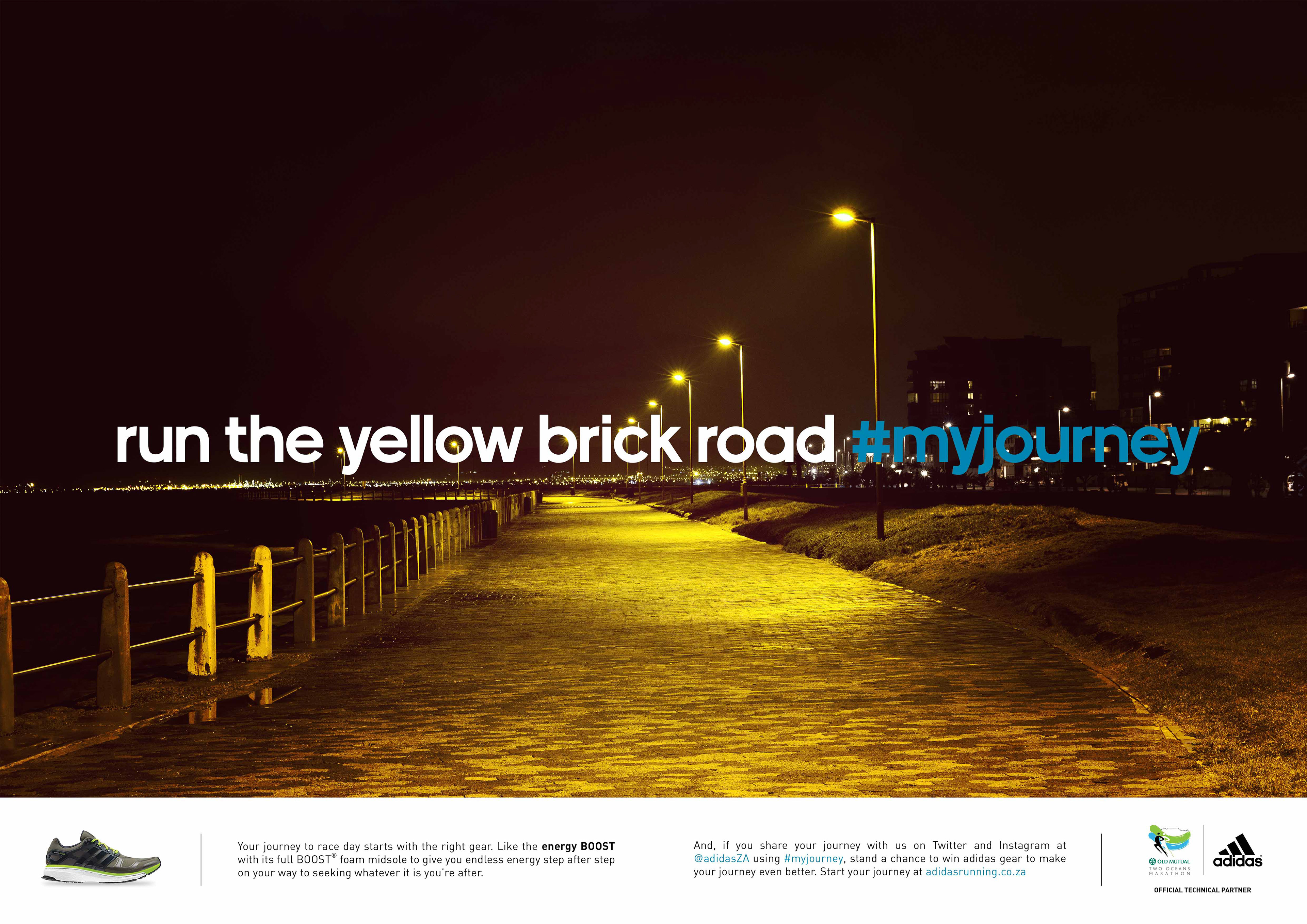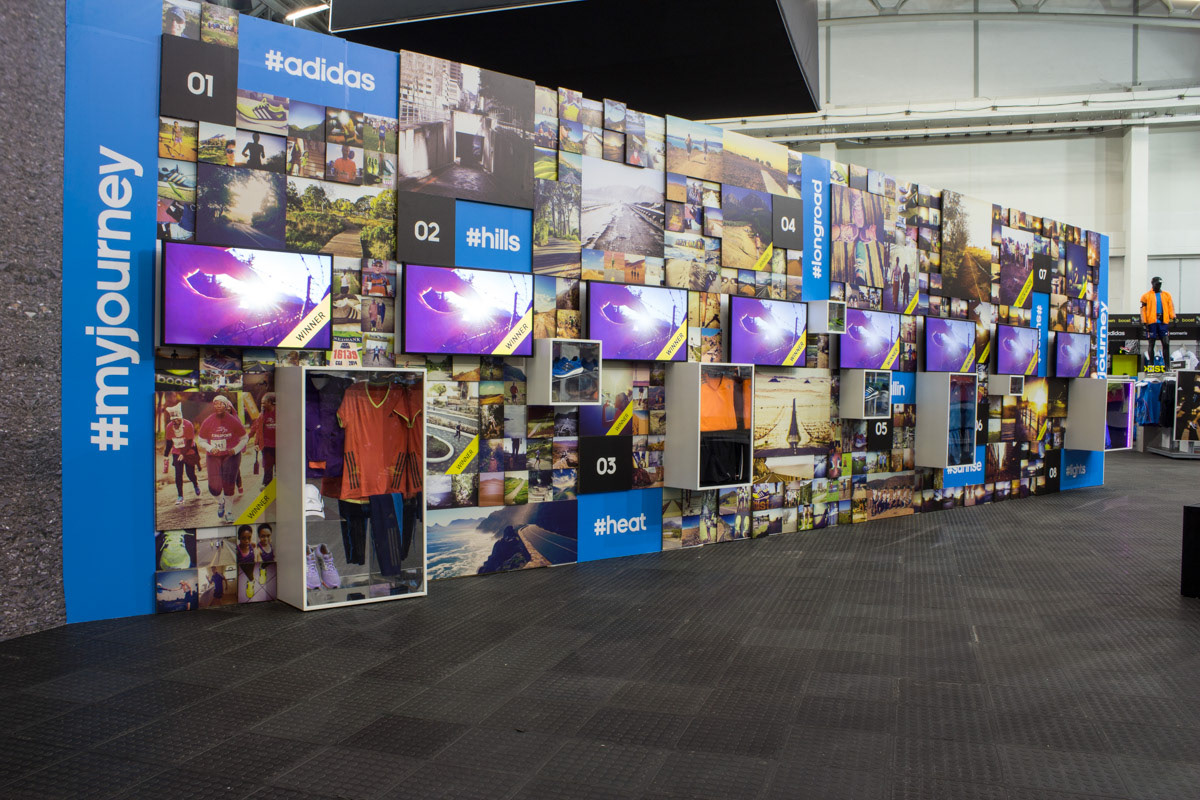 The Two Oceans Expo had a dedicated #myjourney wall which featured some of the best pictures uploaded during the campaign, the products related to each challenge as well as the winners. At the expo the grand prize winner was also chosen to jet off to the Berlin Marathon.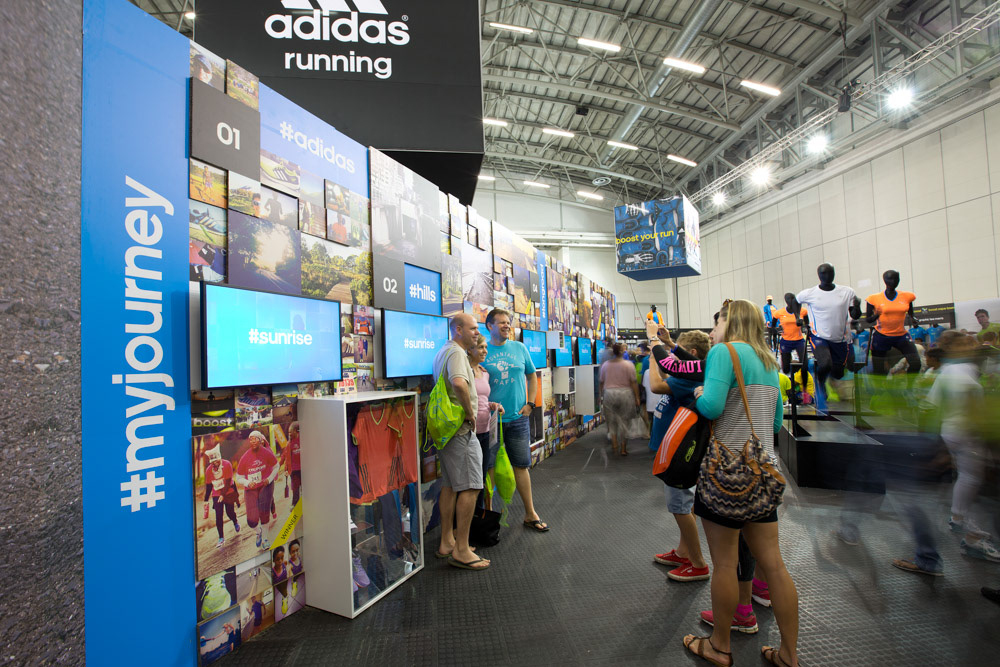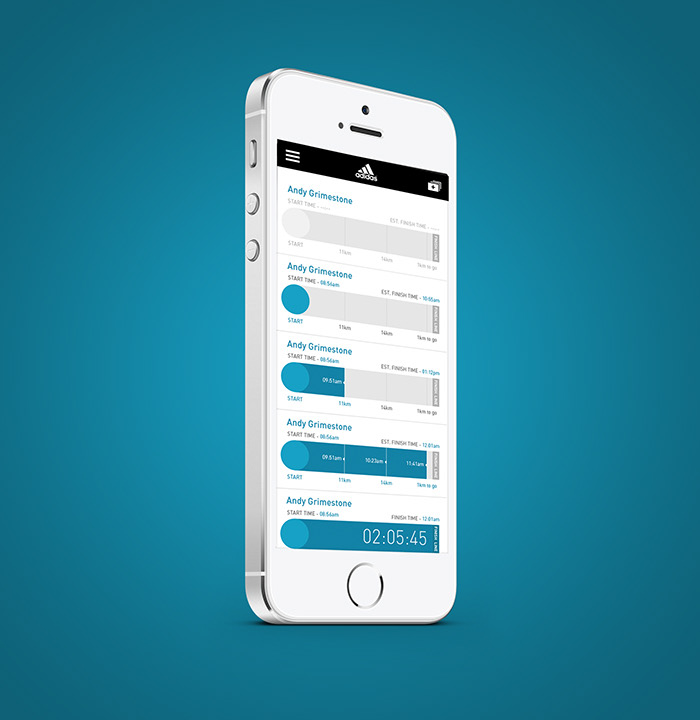 A total re-design of the adidas running iOS and Android app, which incorporated the #myjourney campaign, allowed race-day tracking, past times and the ability to send motivational messages to friends.